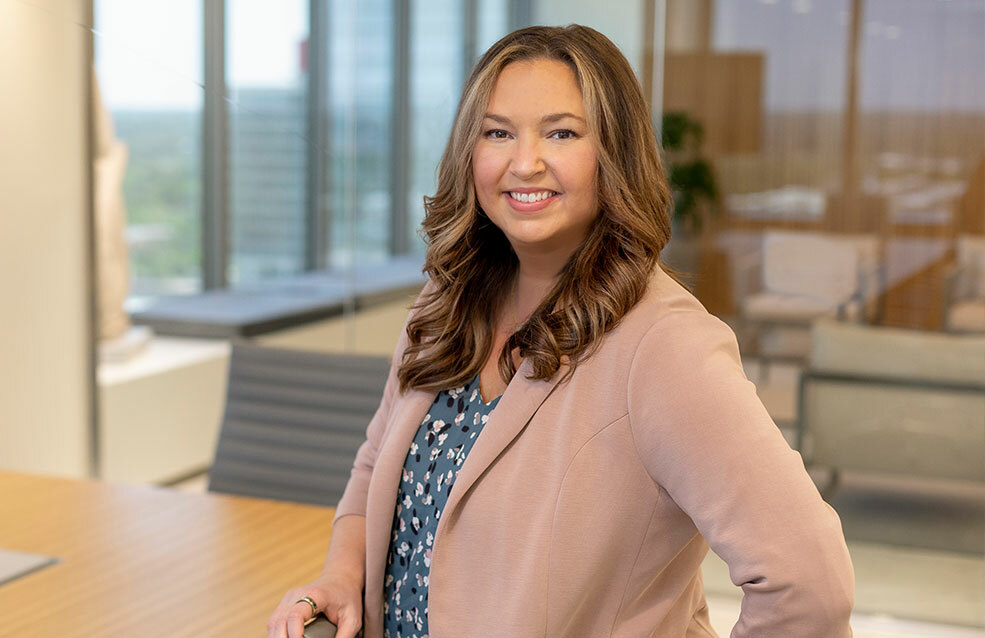 Jennifer
Griffin Scotton
Director of Marketing & Business Development
Overview
Jennifer Griffin Scotton is the Director of Marketing & Business Development for Brooks Pierce. An award-winning professional services marketer, she has served as a strategic marketing and business development advisor for law firms in the Southeast for 15 years. Jennifer oversees the strategic marketing and business development efforts across all three Brooks Pierce office locations. Her focus is on elevating brand visibility through integrated marketing activities such as public relations, external communications, digital and content marketing, advertising and business development. She delights in coaching lawyers to create and implement practical business plans that build relationships and deliver value to clients. Jennifer also focuses on the development and retention of women at Brooks Pierce through her involvement with the firm's Women's Initiative.
Most recently, Jennifer served as the Co-Chair of the Legal Marketing Association's largest international shared interest group, the Small Team & Solo Marketer SIG (2019-2020), and previously served as Secretary (2017-2018), Director of Outreach (2016), and Director of Communications (2015) on the Board of Directors for LMA's Southeast Region prior to her time as Chair of the Raleigh Local Steering Committee.
Previous Experience
Jennifer has more than fifteen years of experience in the marketing industry. She previously held roles within the marketing departments at law firms Ellis & Winters, Smith Anderson, and Williams Mullen.
Credentials
Honors & Recognitions
Recognized as one the Triad Business Journal's "40 Leaders Under 40" (2021)
Recognized as one of 2018's Unsung Legal Heroes by North Carolina Lawyers Weekly
Recognized in the "Marketing Management and Leadership: Internal Marketing" category of the 2020 Your Honor Awards presented by the Southeast Region of the Legal Marketing Association.
Education
North Carolina State University, B.A., Communication - Public and Interpersonal
Professional & Civic
Professional &amp Civic Activities
Co-Chair, Legal Marketing Association, Small Team & Solo Marketer SIG, 2019-2020
Member, Legal Sales and Service Organization, 2020-present
Member, Run for the Greenway Committee, Greensboro Parks and Recreation, 2018-2019
Secretary, Legal Marketing Association, Southeast Region, 2017-2019
Director of Outreach, Legal Marketing Association, Southeast Chapter, 2016-2017
Director of Communication, Legal Marketing Association, Southeast Chapter, 2015-2016
Vice President – Social Media, American Marketing Association, Triangle Chapter, 2011-2012
Chair, Legal Marketing Association, Raleigh City Group, 2011-2012