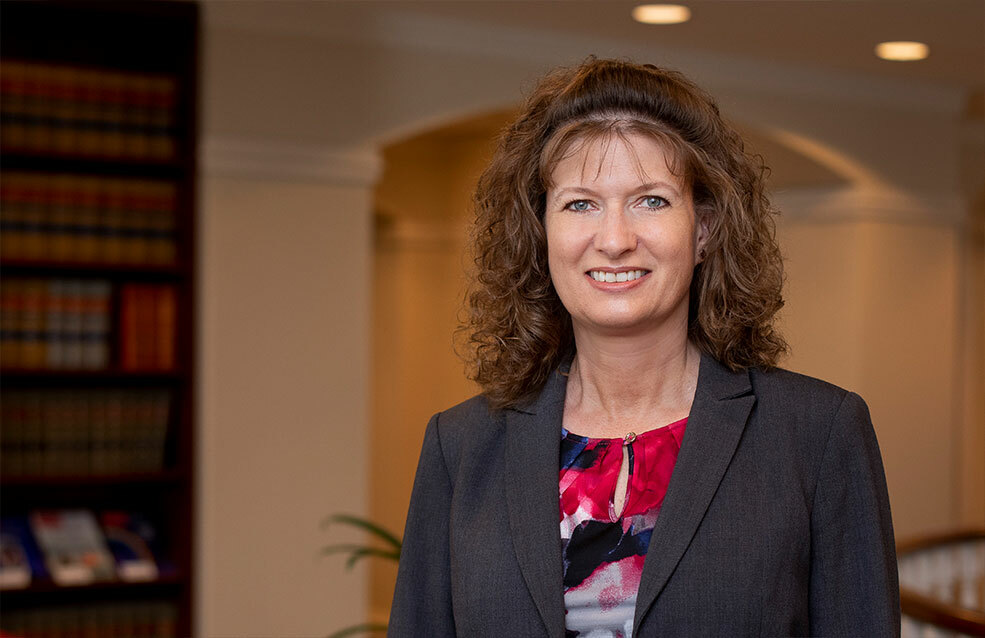 Natalie
K.
Sanders
Partner
Overview
Natalie Sanders provides counsel and defense to businesses in all aspects of the employment relationship. Her 25 years of experience as an attorney, operations manager, entrepreneur, and community volunteer allow her to relate well to management and provide nuanced guidance in complex matters.
My Practices
Natalie regularly advises clients on how to remain compliant with state and federal regulations and how to best position themselves against future litigation as they navigate the complexities of tasks such as these: investigating workplace misconduct, preparing employment and non-compete agreements, terminating employees, drafting policies, updating handbooks, promoting diversity and inclusion, avoiding discrimination and harassment claims, and handling corporate restructuring. As a former in-house counsel and operations manager for a leading land records management company, Natalie understands the day-to-day functions of a business and the challenges managers face when balancing legal compliance with business demands. She brings that practical experience as well as extensive legal knowledge when counseling HR professionals and managers.

Natalie assists employers through administrative proceedings and court claims, whether initiated in federal or state court. Typical administrative proceedings include charges of harassment and discrimination filed with the Equal Employment Opportunity Commission. Court claims vary significantly, from contract disputes to sexual harassment claims, from alleged violations of the Worker Adjustment and Retraining Notification Act to claims of age discrimination. Whatever the claim, Natalie approaches litigation with thoroughness in both fact gathering and legal analysis. Her experiences outside the practice of law give her a sensitivity and perspective on public relation matters, workplace disruptions, and costs associated with litigation that clients appreciate.

Natalie is a trained collaborative lawyer. While collaborative law is most frequently utilized in domestic matters such as divorces, it can be the right approach to certain employment and business disputes. It is particularly useful when on-going interaction of some kind is necessary between parties. Collaborative law involves getting to the root causes of the dispute and seeking creative ways to resolve matters without utilizing the court system or incurring the expense of a mediator.
Credentials
Honors & Recognitions
Selected as one of the Triad Business Journal's "Outstanding Women in Business" (2021)
Recognized as a "Visionary Leader" by the Rotary Club of Greensboro & District 7690 Governor (2019)
Recognized by Chambers USA: America's Leading Lawyers for Business for Labor & Employment Law (2023)
Member, North Carolina Pro Bono Honor Society (2023)
Education
Duke University School of Law, J.D., 1995, Order of the Coif; Staff Member, Duke Law Review
Buena Vista University, B.A., 1992, J. Leslie Rollins Fellowship
Admissions
North Carolina
Texas
U.S. Court of Appeals for the 4th Circuit
U.S. District Court for the Western, Middle, and Eastern Districts of North Carolina
Professional & Civic
Professional &amp Civic Activities
Member, Labor & Employment Law Section (1998-present) & Dispute Resolution Section (2018-present), North Carolina Bar Association
Member, Rotary Club of Greensboro (2018-present)
Youth Leadership Program Director, Rotary Club of Greensboro (2019)
Project Supervisor, Girl Scouts of America (2013-2019)
Volunteer and Member, West Market Church (1999-present)