Collins Saint Participates on Panel Discussing LGBTQ+ Experiences in the Legal Workspace
11.08.2019
Brooks Pierce attorney Collins Saint recently participated in a panel discussion on LGBTQ+ experiences in the legal workspace. The panel was held at Wake Forest University School of Law on Oct. 23.
The panel, "LGBT Experiences and the Law: A Panel Discussion on LGBT Lawyers in the Workplace," detailed issues facing LGBTQ+ attorneys, the trajectory of LGBTQ+ issues in the law and the acceptance of LGBTQ+ attorneys.
Saint detailed their work with fellow Brooks Pierce attorney Eric David in drafting an Amicus Curiae Brief to the Court of Appeals in M.E. v T.J. and stated it was their most impactful endeavor as an LGBTQ+ attorney thus far. They also discussed how LGBTQ+ attorneys must balance their own gender and sexual orientation expression with their ethical obligations in effectively representing their clients.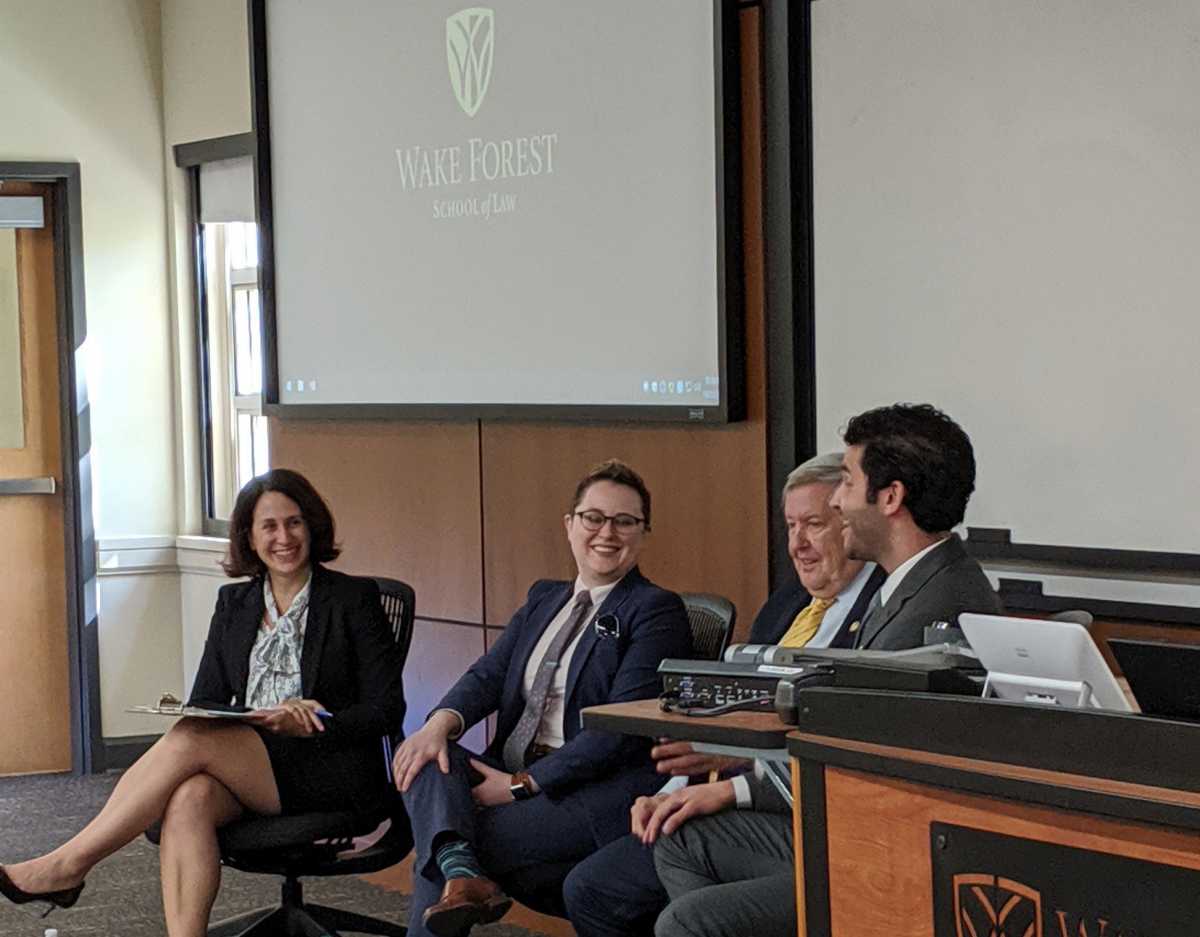 Saint advocates for public and private educational institutions, teachers and students on a wide range of education law issues. They also represent businesses in a variety of industries to resolve disputes, litigating in state and federal court when necessary. In 2017, they received the American Bar Association and Bloomberg BNA Award for Excellence in the Study of Labor and Employment Law. Saint currently serves as the co-chair of the North Carolina Bar Association's Diversity and Inclusion Committee Young Lawyers Division. They are also a member of the board of directors for the North Star LGBTQ Community Center.