Jennifer Van Zant Named to Legal Elite Hall of Fame
01.04.2010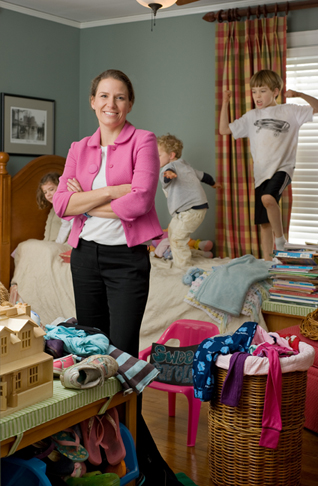 In 2010, Jennifer K. Van Zant attained the highest number of votes in Antitrust Law, earning her a spot in the Business North Carolina Legal Elite Hall of Fame.
For the 2010 edition, Business North Carolina asked the top lawyer in each field what they would have done had they not chosen the law as their profession.
Without hesitation, Jennifer said, "If I did not have such a challenging and interesting practice, I would be home with my children and volunteering in their schools and in the community. We have three children, ages 7, 5 and 3. I try to squeeze in time away from work and home duties to work at school when I can. If I had more time, I would increase my involvement. The time I spend with my kids and volunteering helps me keep work issues in perspective. The thousand questions I answer every night at bedtime certainly help me prepare for
depositions."
Born in Houston, Jennifer obtained her bachelor's from Duke University and her J.D. from Wake Forest University. She is a commercial litigator who likes working on hard problems.
"Antitrust cases present a mixture of challenges - academic and economic principles, complicated procedural issues and practical business problems," she says.
In addition to volunteer work in her children's schools and the community, Jennifer is an avid runner.