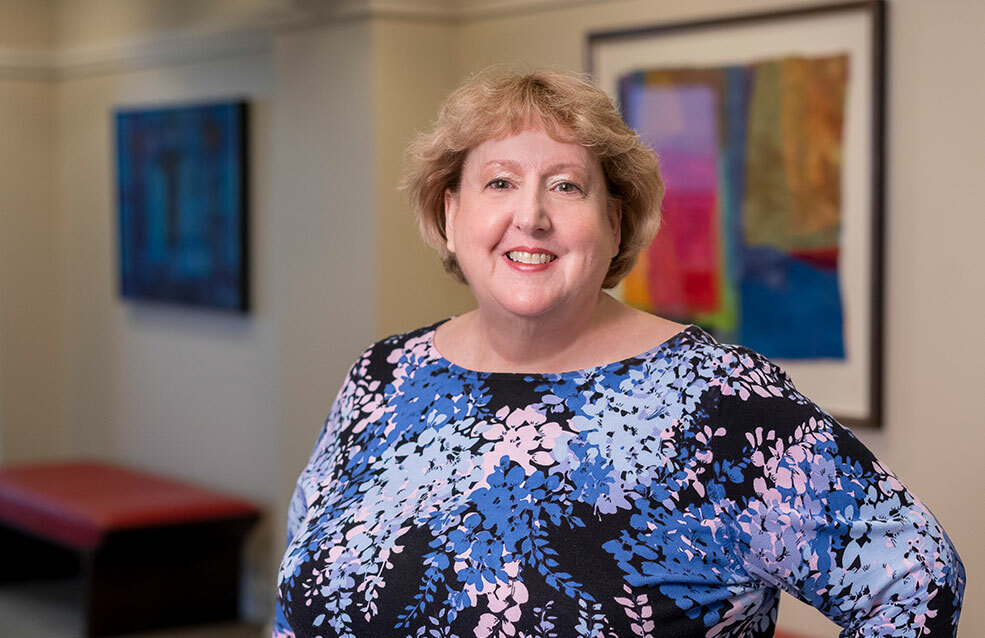 Jann
G.
Lund, NCCP
Paralegal
Overview
Jann provides significant paralegal experience to attorneys in intellectual property, corporate and civil litigation practice areas. For many years, she worked as a civil litigation paralegal; today she primarily works in the Intellectual Property practice area as a trademark paralegal.
As a trademark paralegal, she maintains and monitors the firm's trademark database and docket system containing more than 4,000 trademarks. She performs trademark clearance searches in U.S. and International databases; she coordinates with attorneys, as well as clients and foreign agents, regarding domestic and foreign trademark applications and renewals. She performs intellectual property due diligence searches; and is responsible for preparing and filing security liens with the US Patent and Trademark Office and the U.S. Copyright office.
Jann provides support to attorneys by conducting background checks and asset searches, researching county real property and courthouse records, assisting with corporate research, and assisting with document reviews and trial preparation.
Credentials
Education
North Carolina Certified Paralegal, 2005-present
National Center for Paralegal Training, 1979
University of North Carolina at Greensboro, B.A., 1979
Professional & Civic
Professional &amp Civic Activities
Member, Executive Committee, North Carolina Paralegal Association, 1995-2002
Officer and Committee Member, North Carolina Paralegal Association, 1980 - 2002
Member, Paralegal Advisory Committee, Davidson County Community College, 1984-1986
Regional Director, North Carolina Paralegal Association, 1981-1983
Charter Member, North Carolina Paralegal Association
Member, Paralegal Division, North Carolina Bar Association
Member, National Association of Legal Assistants
Volunteer, Tarheel Triad Girl Scout Council Troop Leader and Service Unit Manager, 1983-2002