Two Brooks Pierce Attorneys Honored by Guilford County Black Lawyers Association
11.07.2016
Former North Carolina Supreme Court Chief Justice Henry Frye, who was of counsel with Brooks Pierce before retiring this spring, and associate Justin Outling were honored at the Guilford County Black Lawyers Association's Inaugural Scholarship & Recognition Gala on Saturday, November 5.
Frye was presented with the "Lifetime Achievement Award" and Outling was recognized with the "Outstanding Young Lawyer Award."
"Henry and Justin truly exemplify what it means to be a leader, both in the legal profession and in the community. We are very proud that Guilford County Black Lawyers Association has chosen to recognize them and their accomplishments," said Reid Phillips, Brooks Pierce's managing partner.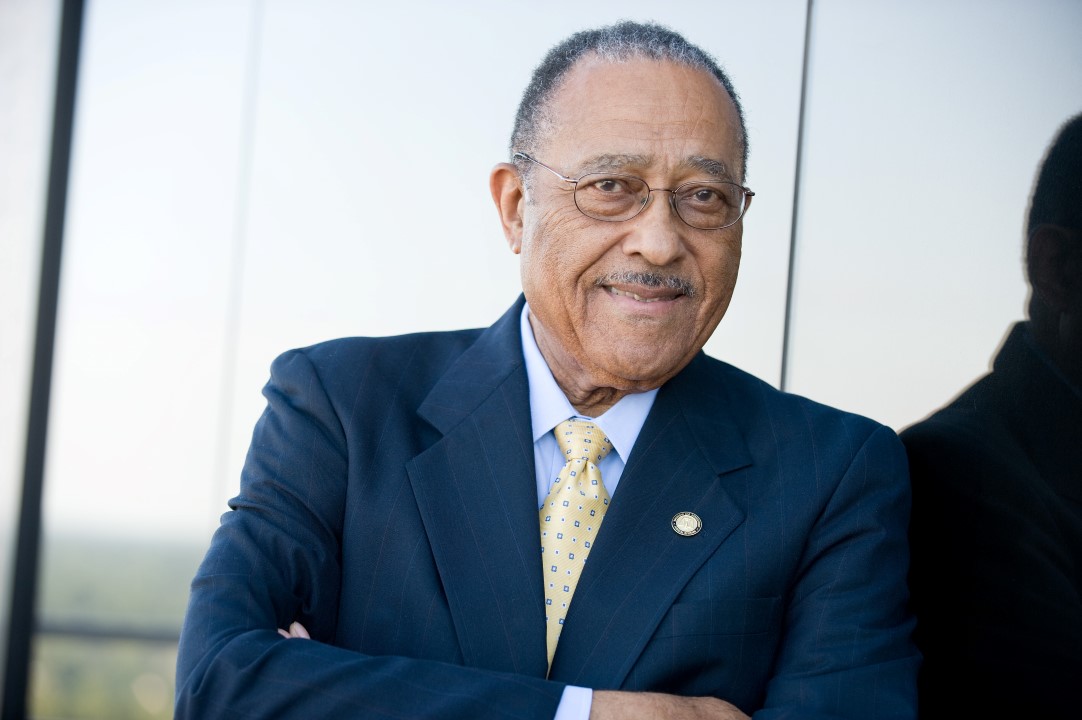 Frye began his career in private practice handling a variety of legal matters. In 1963, he was appointed Assistant U.S. Attorney for the Middle District of North Carolina, one of the first African-Americans to be appointed to that position in the South. In 1968, Frye became the first African-American to be elected to the North Carolina House of Representatives in the 20th century. He served in the state House for 12 years and was then elected to a two-year term in the North Carolina Senate. In 1983, Frye became the first African-American appointed to the Supreme Court of North Carolina, and in 1999 he was appointed Chief Justice, another first. After joining Brooks Pierce in 2001, Frye focused his practice on appellate advocacy, mediation and commercial arbitration.
"I am honored the Guilford County Black Lawyers Association has chosen to recognize me with this award," Frye said. "I have been fortunate throughout my career to have a strong network of people who believed in me and encouraged me to continue to take on new challenges and new roles, and I am very humbled to have served as a role model for so many."
Outling focuses his practice on business litigation and white-collar criminal defense. He helps businesses and professionals in a variety of industries, and has successfully brought and defended lawsuits in a wide range of matters. Outling is also a member of the Greensboro City Council, representing District 3, and is very active with the University of North Carolina-Greensboro, his alma mater.
"It is such an honor to receive this award from the Guilford County Black Lawyers Association and to be recognized by a group of attorneys whom I admire," Outling said. "I look forward to continuing to grow in my career and finding new ways to give back to this community that means so much to me."
The Guilford County Association of Black Lawyers consists of licensed attorneys practicing or living in Guilford County. The purpose of the organization is to provide a forum for the discussion and advancement of ideas to promote the general welfare of the black community.