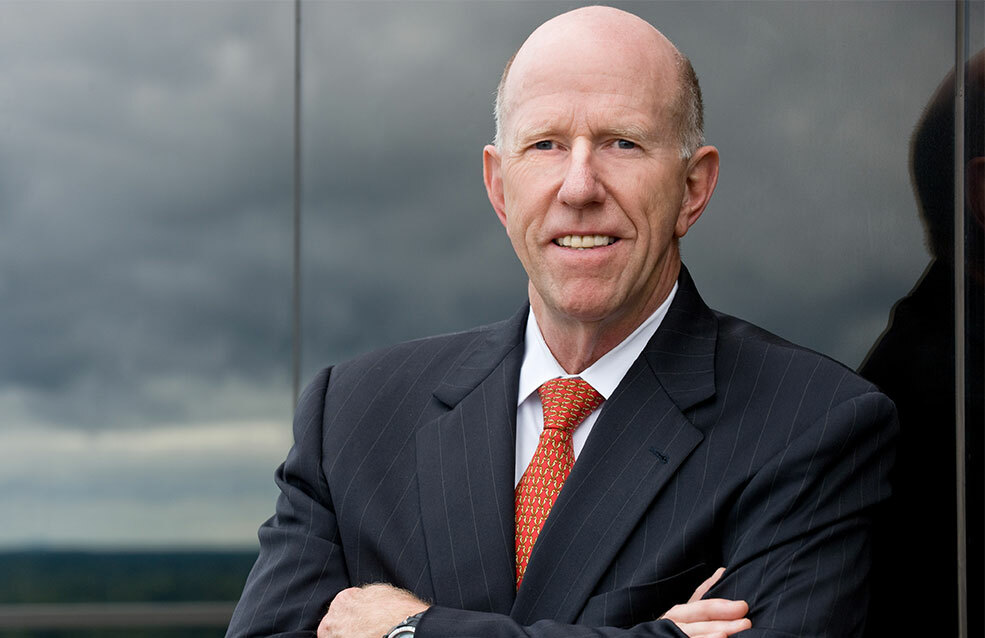 William
Ross Jr.
Of Counsel
Overview
Bill Ross is the former Secretary of the N.C. Department of Environment and Natural Resources, and uses his experience in private practice and state government to counsel clients on a variety of projects, cases and initiatives related to environmental law, natural resources, sustainability, and resilience.
My Practices
Bill led the North Carolina Department of Environment and Natural Resources as the agency's secretary from 2001-2009. The department in those years included 27 different divisions (environmental regulatory agencies like the Division of Air Quality, natural resources management divisions like the Division of Parks and Recreation, educational institutions like the NC Museum of Natural Sciences, and administrative divisions like budget and HR), managed an annual budget of approximately $1 billion, and had 4,000 permanent and 2,300 seasonal employees. Before serving as secretary, Bill was director of legal affairs for the department (1979-1984) and then a partner at Brooks Pierce, where he helped develop the firm's environmental practice (1984-2001).

Bill now focuses as a lawyer and consultant on projects, cases and initiatives in environmental law, environmental health, natural resource conservation, military readiness, sustainability, and resilience. The U.S. Army awarded Bill its Outstanding Civilian Service Medal in 2008. The recognition included these words:

"

The Army recognizes Sec. Bill Ross "for his unwavering support of Army sustainability efforts...He worked tirelessly with the Army to spearhead efforts...to enhance the military, economic, and environmental sustainability of the southeast region." – The Outstanding Civilian Service Medal, U.S. Army

Bill now provides contract support through Texas A&M University's Natural Resources Institute to the Readiness and Environmental Protection Integration (REPI) Program at the U.S. Department of Defense and to several related initiatives, including the Southeast Regional Partnership for Planning and Sustainability (SERPPAS) and the Sentinel Landscapes Partnership. The REPI Program and these initiatives seek to advance multiple interests (including working lands, conservation, and national defense) through innovation, collaboration, and good maps.
Credentials
Education
University of Virginia School of Law, J.D., 1972
Davidson College, B.A., 1969
Admissions
North Carolina
U.S. Court of Appeals for the 4th Circuit
U.S. District Court for the Middle and Eastern Districts of North Carolina
Professional & Civic
Professional &amp Civic Activities
Member (2016-present) and Vice Chair (2021), Board of Directors, Dix Park Conservancy, Raleigh, NC
Chair, U.S. EPA National Advisory Council on Environmental Policy & Technology (2012-2016)
Co-Chair, Research Triangle Environmental Health Collaborative (2012-2015)
Vice Chair, Board of Trustees, Environmental Working Group (2010-present)
Advisory Board, Audubon North Carolina (2014-present)
Former Chair, North Carolina Parks and Recreation Authority (2009-2013)
Member, North Carolina Bar Association (1973-present)
Founding chair, section council member, and member, Environment, Energy & Natural Resources Law Section, North Carolina Bar Association (1987-present)
Member, American Bar Association (1973-present)
Organizer and speaker, Environmental Law and Health, Conservation, Sustainability and Resilience Programs (1980-present)
About Me
In the 1990s, at a challenging time, I signed up for an Outward Bound trip to Sequoia and Kings Canyon National Parks in California in hopes of finding some inspiration and rejuvenation. On the solo part of that hiking and camping adventure, in a spectacular mountain setting by a clear stream in the High Sierras, I read a number of quotations that were set out in the Outward Bound handbook. One of them, the final verses of Tennyson's poem, Ulysses, inspired me then and inspires me still:
The lights begin to twinkle from the rocks:
The long day wanes: the slow moon climbs: the deep
Moans round with many voices. Come, my friends,
'T is not too late to seek a newer world.
Push off, and sitting well in order smite
The sounding furrows; for my purpose holds
To sail beyond the sunset, and the baths
Of all the western stars, until I die.
It may be that the gulfs will wash us down:
It may be we shall touch the Happy Isles,
And see the great Achilles, whom we knew.
Tho' much is taken, much abides; and tho'
We are not now that strength which in old days
Moved earth and heaven, that which we are, we are;
One equal temper of heroic hearts,
Made weak by time and fate, but strong in will
To strive, to seek, to find, and not to yield.