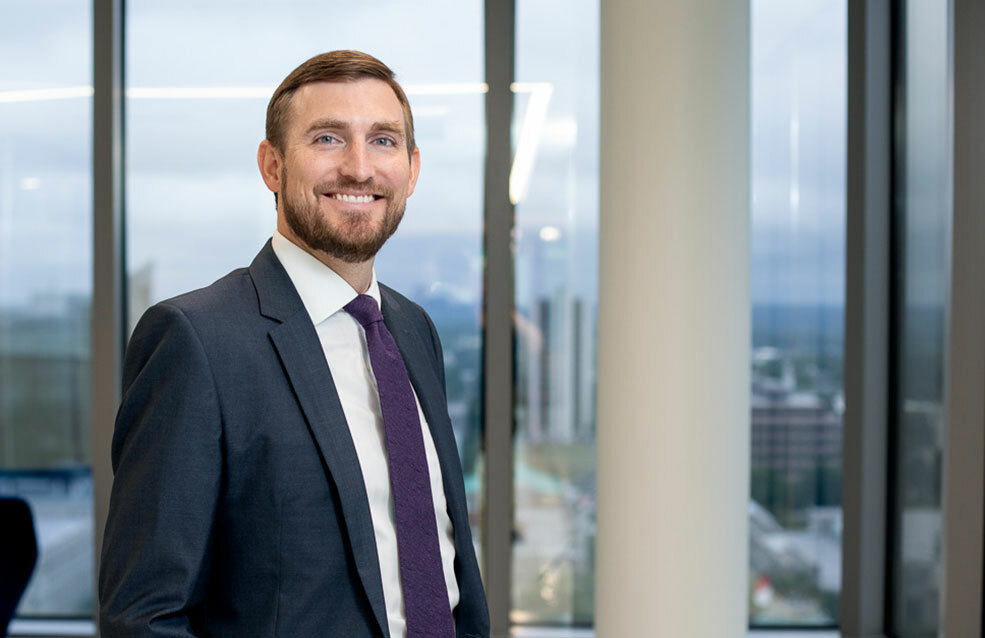 Overview
Will Quick has a diverse litigation and regulatory practice, representing businesses and local governments in trial and appellate matters and before state agencies in North and South Carolina. He has a particular focus on litigating individual and class action claims involving violations of state consumer privacy protection statutes and federal privacy laws ranging from the Telephone Consumer Protection Act to the Children's Online Privacy Protection Act. Will also advises clients on the design and implementation of privacy compliance programs and assists businesses with their response and notification obligations following data security incidents, including ransomware attacks. He is a Board Certified Specialist in Privacy and Information Security Law from the North Carolina Board of Legal Specialization.
My Practices
Will assists businesses of all types with assessing regulatory obligations and developing privacy compliance programs to meet them. He also helps companies experiencing cybersecurity incidents with the investigation, response and notification process, often coordinating efforts across multiple states. Will is a Certified Information Privacy Professional (CIPP/US), and a Board Certified Specialist in Privacy and Information Security Law by the North Carolina State Bar Board of Legal Specialization.

"

What I love about my job is that there's no one-size-fits-all approach. Each legal matter arises from a unique set of circumstances and the strategy is always a little different. I draw energy from the challenge of figuring out what will work best for a particular client."

Will advises local governments on a myriad of issues including open meetings law, public records requests, and emergency management protocols. Will also assists developers, business owners and local governments in navigating the often complex field of land use law. His work includes land-use litigation, eminent domain and zoning cases, and planned community development.

Will represents clients in a variety of complex litigation matters, including partnership and shareholders' rights disputes, fiduciary duty claims, trade secret misappropriation, non-competition and non-solicitation agreements, and constitutional rights, before state and federal courts in North and South Carolina. He works with companies ranging in size from small local businesses to the Fortune 500 level on both the plaintiff and the defense side.
Experience
Data Privacy & Cybersecurity
Led the incident response, law enforcement coordination, and consumer and regulator notification process following data breaches experienced by a variety of entities, including, financial services companies retailers, manufacturers, professional services organizations, not-for-profits and institutions of higher learning.
Assisted online-only retailer with responding to ransomware attack that disrupted their ability to process orders or ship goods to consumers.
Represented victims of business email compromise scams in investigating the circumstances leading to the incident and negotiating with other parties to resolve payment disputes.
Advised companies ranging from small businesses to multinational corporations to non-profits with drafting and implementing data security policies and procedures.
Counseled both technology providers and end-users during the negotiation of agreements for network services, credit card processing services, software licensing and development, cloud computing services, web hosting and managed IT services.
Credentials
Honors & Recognitions
Selected by his peers for inclusion in The Best Lawyers in America© in Commercial Litigation (2021-2024)
Selected for Benchmark Litigation's "40 & Under Hot List" (2020-2021)
Recognized as one of the American Bar Association's On the Rise – Top 40 Young Lawyers (2019)
Recognized as a "Rising Star" by North Carolina Lawyers Weekly (2019-2020)
Recognized by North Carolina Super Lawyers as a "Rising Star" in Appellate Law (2019-2020), Business Litigation (2021-2023)
Selected by his peers for inclusion in Business North Carolina's "Legal Elite" in the Young Guns category (2019-2021)
Member, North Carolina Pro Bono Honor Society (2016, 2018-2023)
Recognized as one of the Triangle Business Journal's "40 Leaders Under 40" (2018)
North Carolina Bar Association Charles F. Blanchard Young Lawyer of the Year Award (2017)
Selectee, North Carolina Bar Association Leadership Academy, Class of 2016
UNC Gressman-Pollitt Award for Oral Advocacy (Best Overall, RRWA Class) (2010)
Order of Walter Hines Page for outstanding service as a member of NC State Board of Trustees (2007)
NC State Mathews Medal, awarded to an NC State senior for the highest level of leadership and service to the university (2007)
Education
University of North Carolina School of Law, J.D., 2012, with honors; Circulation Editor, North Carolina Journal of International Law and Commercial Regulation; Dean's Advisory Council
North Carolina State University, M.B.A., 2009, MBA Student Association President
Admissions
North Carolina
South Carolina
U.S. District Court for South Carolina
U.S. District Court for the Western, Middle, and Eastern Districts of North Carolina
Professional & Civic
Professional &amp Civic Activities
Member, Board of Directors, Wake Education Partnership (2022-present)
Member, North Carolina Pro Bono Resource Center Advisory Board (2018-present)
Member, Board of Directors, North Carolina State University Alumni Association (2019-present)
Chair (2021-present), N.C. Bar Association Young Lawyers Division
Member, N.C. Bar Association Litigation Section Council (2018-present)
Chair (2022-present), Chair-Elect (2021-2022), N.C. Bar Association Privacy & Data Security Section Council
Member, Urban Land Institute
Co-Chair, N.C. Bar Association Free Legal Answers Task Force (2017-2018)
Division Director, N.C. Bar Association Young Lawyers Division Law Student Division (2016-2018)
Member, N.C. Bar Association Strategic Planning and Emerging Trends Committee (2016-2017)
President, NC State Friends of the Library (2014-2016); Member (2009-present)
Vice President, Park Alumni Society Board of Directors (2010-2015); Member (2008-2016)
Member, Sigma Chi Delta Epsilon Chapter Foundation Board of Directors (2007-present)
Chair, Compassion in Action relief campaign for victims of Hurricane Katrina (2005-2006)
About Me
I'm often asked why I decided to become a lawyer. The truth is that I feel like I've always been a lawyer at heart. I may not have technically become licensed to practice law until I was sworn into the State Bars of North and South Carolina, but being a good lawyer is about more than the technicalities.
To me being a lawyer is about asking questions and never taking things as a given. It's about digging further, testing and trying multiple theories, reading and researching until I've looked at every angle. It's about taking a position and coming up with the best argument to express that point. It's about being persistent and determined, while understanding that sometimes it's best to seek a compromise position.

I am now and have always been perpetually curious, excited by the opportunity to learn and apply new things, and energized by a good debate. It was natural that I ended up a lawyer with that combination of attributes!
When I'm not being a lawyer, you can usually find me spending time with my beautiful and talented wife, Meghan, who is an accomplished political fundraiser, and our two little boys; playing USTA league tennis; hiking or kayaking outdoors; or watching an NC State football or basketball game.