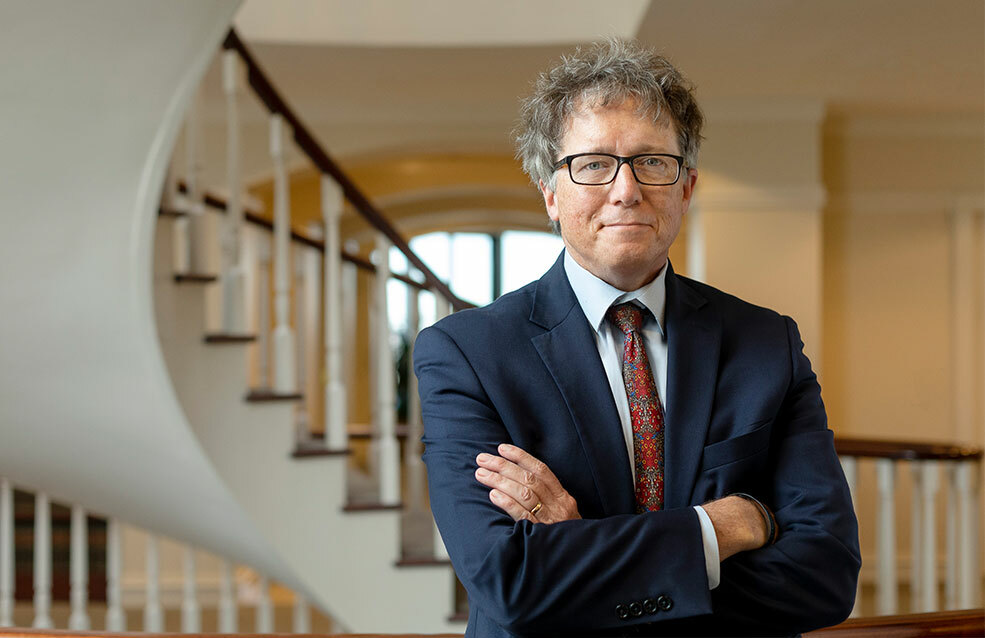 Overview
Bob King has more than 30 years of experience in a variety of litigation and environmental matters, and has been widely recognized as a leading litigator and trusted advisor by clients and peers. Representative examples of Bob's work can be found in the "Experience" tab. Bob also serves as the Firm's General Counsel and previously served as the Chair of the Firm's Associates Committee.
Bob has been honored by election as a Fellow in the American College of Trial Lawyers. Bob has extensive trial experience in state and federal proceedings, administrative actions, and arbitrations. In addition, Bob has argued appeals before the North Carolina Supreme Court and Court of Appeals (many times), as well as the federal Fourth, Eleventh, and D.C. Circuits and the Texas Court of Appeals.
Extensive community involvement includes serving as an Elder at Fellowship Presbyterian Church and serving multiple terms as the Chair and President of the Presbyterian Counseling Center, in addition to service on other boards and direct volunteer work.
Since 1987, Bob has been married to Julie Davis (Duke (BA 1982); Wake Forest (JD 1986)). Julie and Bob are blessed with children who, coincidentally, are two of the best people who have ever existed: Rhyne (Duke BA 2014; University of Chicago PhD 2021), a Lecturer at St Andrews University (the one in Scotland), and Grace (UNCA BS 2017; WCU BSN 2020), who works as an emergency room nurse.
My Practices
Bob has extensive litigation experience- including numerous trials- in federal court, state Superior Court, arbitrations, and administrative proceedings. Areas of substantial experience include corporate/shareholder disputes, wrongful death actions (representing both plaintiffs and defendants), enforcement of restrictive covenants, toxic tort, employment disputes, breach of contract actions, and eminent domain. Bob serves as outside counsel for major insurance marketing organizations, one of the oldest furniture companies in North Carolina, one of the state's major mining companies, a large transportation and logistics company, and the only RCRA (TSD) operator in the Triad.

Bob has represented businesses, individuals, and governmental bodies throughout the United States in a broad variety of environmental matters, including Superfund and other inactive hazardous waste sites, RCRA, UST, toxic tort, groundwater contamination, and Clean Air Act matters.

Unlike most environmental law practitioners, Bob has extensive experience litigating environmental disputes, appearing in state and federal court as well as in administrative proceedings.

Bob also regularly advises both buyers and sellers regarding how environmental conditions and laws affect the use and value of property.
Experience
Notable Litigation cases and experiences (with some examples linked) include the following:
Credentials
Education
Wake Forest University School of Law, J.D., 1988, magna cum laude; Articles Editor, Wake Forest Law Review, 1987-88
University of North Carolina at Charlotte, B.A., 1984
Admissions
North Carolina
U.S. Court of Appeals for the 4th, D.C., and Federal Circuits
U.S. District Court for the Western, Middle, and Eastern Districts of North Carolina
Newsroom
News
news

Recognition

Recognition

Recognition

Recognition

Press Release

Recognition

Recognition

North Carolina Super Lawyers

,

01.13.2022

Recognition

Business North Carolina

,

01.03.2022

Recognition

Benchmark Litigation

,

10.07.2021

Recognition

The Best Lawyers in America®

,

08.19.2021

Recognition

Media Mention

The News & Observer

,

03.08.2021

Recognition

North Carolina Super Lawyers

,

01.14.2021

Press Release

Recognition

Benchmark Litigation

,

11.09.2020

Recognition

The Best Lawyers in America®

,

08.20.2020

Recognition

Recognition

North Carolina Super Lawyers

,

01.22.2020

Recognition

Benchmark Litigation

,

10.15.2019

Recognition

The Best Lawyers in America®

,

08.15.2019

Press Release

Recognition

Media Mention

Media Mention

North Carolina Lawyers Weekly

,

01.25.2019

Recognition

Recognition

Benchmark Litigation

,

11.01.2018

Recognition

The Best Lawyers in America®

,

08.15.2018

Press Release

Recognition

Media Mention

The Daily Reflector

,

04.25.2018

Recognition

Media Mention

Reuters Legal

,

12.06.2017

Recognition

Benchmark Litigation

,

11.03.2017

Recognition

The Best Lawyers in America®

,

08.15.2017

Press Release

Press Release

Recognition

North Carolina Super Lawyers

,

01.20.2017

Recognition

Recognition

The Best Lawyers in America®

,

08.15.2016

Recognition

Recognition

Recognition

Recognition

Benchmark Litigation

,

11.09.2015

Recognition

Super Lawyers Business Edition

,

11.05.2015

Recognition

The Best Lawyers in America®

,

08.17.2015

Recognition

Press Release

Recognition

North Carolina Super Lawyers

,

01.20.2015

Recognition

Recognition

Recognition

Recognition

Recognition

Recognition

Press Release

Recognition

Recognition

Press Release

Recognition

Press Release

Recognition

Recognition

Recognition

Recognition

Recognition

Recognition

Recognition

Recognition

Recognition
Speaking Engagements
Speaking Engagements

Speaking Engagements
Publications
Professional & Civic
Professional &amp Civic Activities